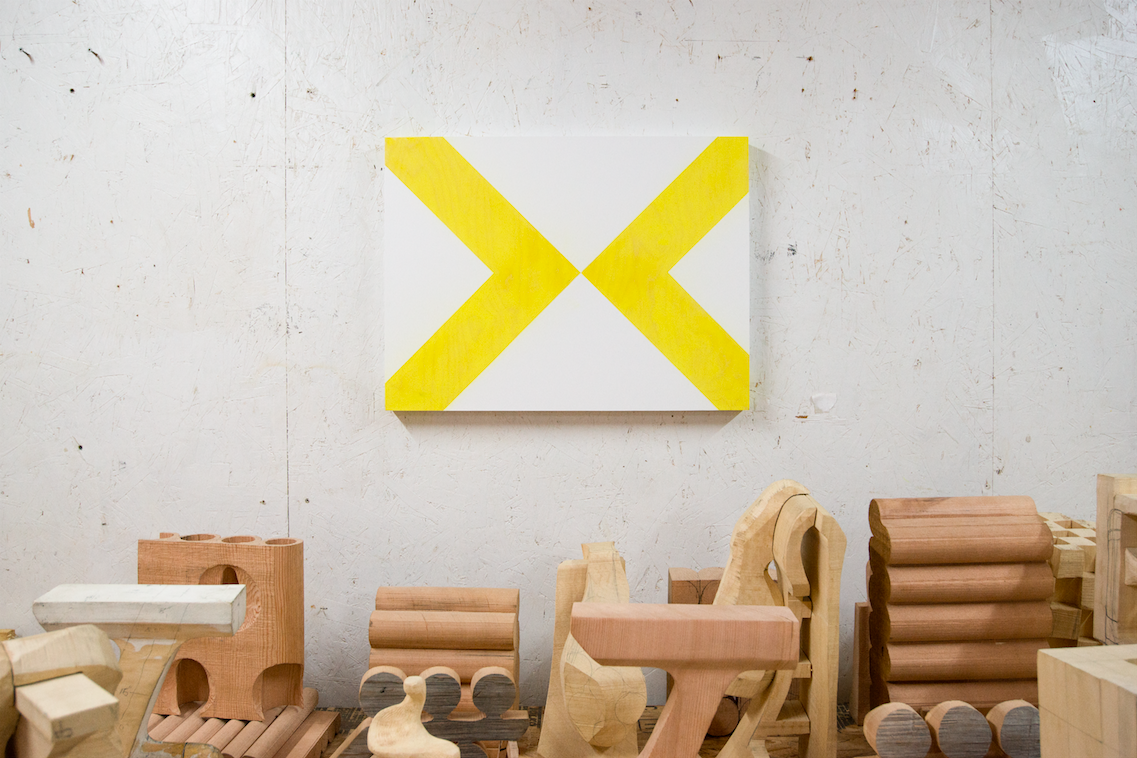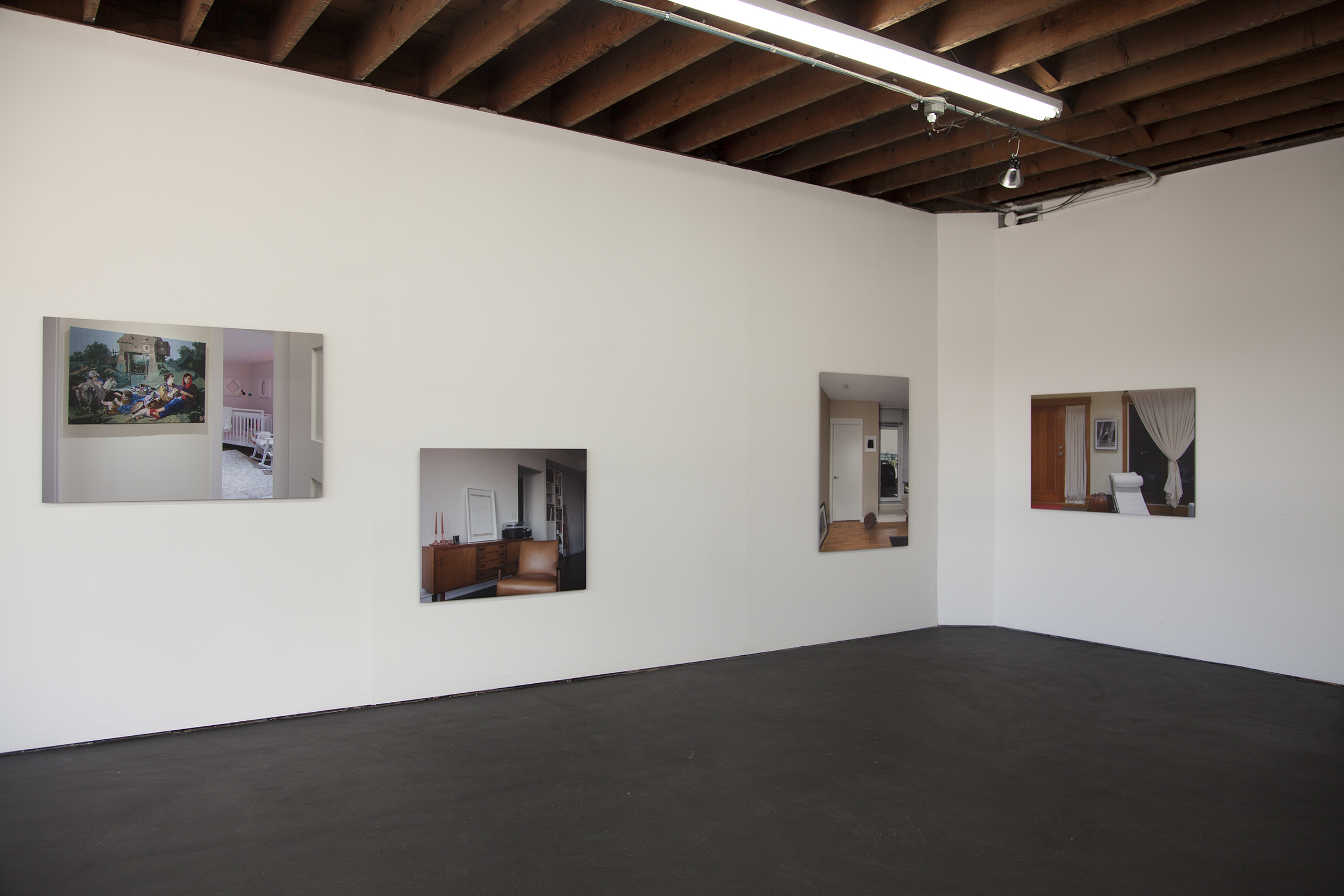 The Exchange Project (installation view at the Polygon Gallery)
Exchanged works with artists (from left to right): Charlene Vickers, Cameron Kerr, Mohammad Ghazali.
What constitutes an art object? Are its status and value still contingent on an artist's declaration or its institutional frame? What conditions are imposed on artists during the creative process and how do those conditions affect the art object epistemologically and, subsequently, the reception and reading of it? Under the working title The Exchange Project the proposed program is designed around a barter system that allows for the research and exploration of the invisible structures, as well as, the soft and hard incentives governing the contemporary arts. This alternative mode of shared economic benefit involves research into the practice of around a hundred contemporary artists. Furthermore, engaging each artist in a critical dialogue towards an exchange of art works. The Exchange Project will, ultimately, be comprised of around a hundred diptych photographs of the exchanged works as an appropriated new body of work.
Pragmatically, the project reflects on the ideas of the French novelist and art theorist Andre Malraux, specifically his Le Musée Imaginaire (1947). Malraux claimed that the history of art had shifted from the hallowed halls of the classical museum to the more conceptual realm of 'that which can be photographed'. Le Musée Imaginaire consisted of hundreds of photographs of art objects collected by Malraux, formed in a diptych setting for the purpose of fostering a dialogue between the works in each pairing. His privileging of curatorial over artistic production is a first instance of explicitly locating the creative act in the process of assembling, grouping and displaying works of work.
The Exchange Project investigates and critiques the conditions of practice for contemporary artists, disrupting art as a practice and its invisible structures. Through this project Babak Golkar also examines his own vulnerability as an artist, practicing within and governed by the same system. Artists are no stranger to exchanging works with one another. The Exchange Project is, however, a new production–presentation model that allows Golkar to appropriate the ancient economic framework of bartering and apply it to the sector of contemporary arts for the purpose of sharing economic benefits. Through this process, Golkar unravels rigid subject positions by shifting between roles as artist, curator, collector, representative, mediator, researcher and archivist.
The Exchange Project, ultimately, brings into question the fundamental and infrastructural conditions of art making. Through the devised economic framework, Golkar explores the contemporary art system from the inside out, engineering new possibilities and paradigms. The Exchange Project constructs a critical investigation into codes, institutional structures and patterns of circulation that both constrain meaning and make expression possible.
EX.003, 2016, with Charlene Vickers
Archival Chromogenic C-print UV lamination, Dibond mount
81 cm (h) x 122 cm (w)
(this photo has been permanently modified)
EX.003, 2016, with Charlene Vickers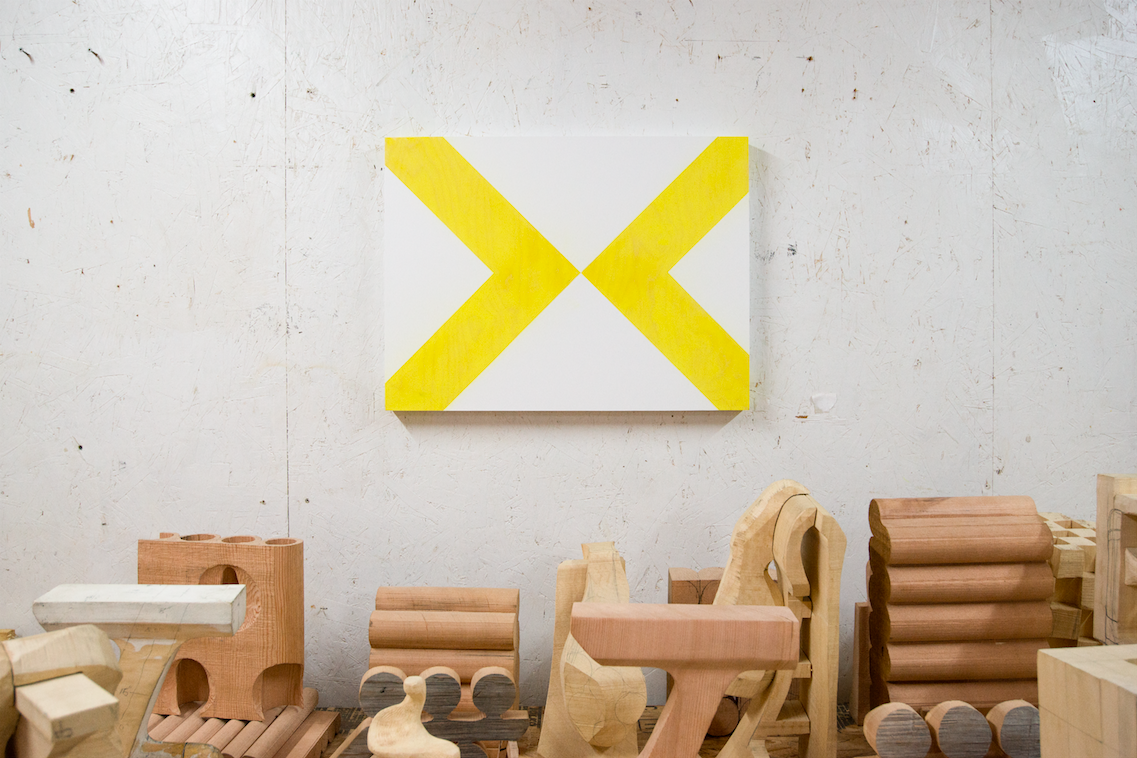 EX.041, 2017, with Cameron Kerr
EX.041, 2017, with Cameron Kerr
EX. 015, 2015, with Mohammad Ghazali
EX. 015, 2015, with Mohammad Ghazali
The Exchange Project (Installation view at INCA, Seattle)
Installation view
Courtesy of Studio Babak Golkar and the Institute for New Connotative Action
EX.003, 2016, with Charlene Vickers
Archival Chromogenic C-print UV lamination, Dibond mount
81 cm (h) x 122 cm (w) (left) / 86 cm (w) x 76 cm (h) (right) (permanently modified)
EX.001, 2016, With Michael Love
Archival Chromogenic C-print UV lamination, Dibond mount
101.5 (h) x 101.5 cm (w) (left) / 127 cm (w) x 101.5 cm (h) (right)
EX.001, 2016, With Michael Love
Archival Chromogenic C-print UV lamination, Dibond mount
101.5 (h) x 101.5 cm (w) (left) / 127 cm (w) x 101.5 cm (h) (right)
EX.001, 2016, With Michael Love
Archival Chromogenic C-print UV lamination, Dibond mount
101.5 (h) x 101.5 cm (w) (left) / 127 cm (w) x 101.5 cm (h) (right)
EX.013, 2016, With Ghazaleh Avarsamani
Archival Chromogenic C-print UV lamination, Dibond mount
101.5 c, (h) x 101.5 cm (w) (left) / 127 cm (w) x 101.5 cm (h) (right)
EX.009, 2016, With Ryan Peter
Archival Chromogenic C-print UV lamination, Dibond mount
101.5 cm (h) x 101.5 cm (w) (left) / 127 cm (w) x 101.5 cm (h) (right)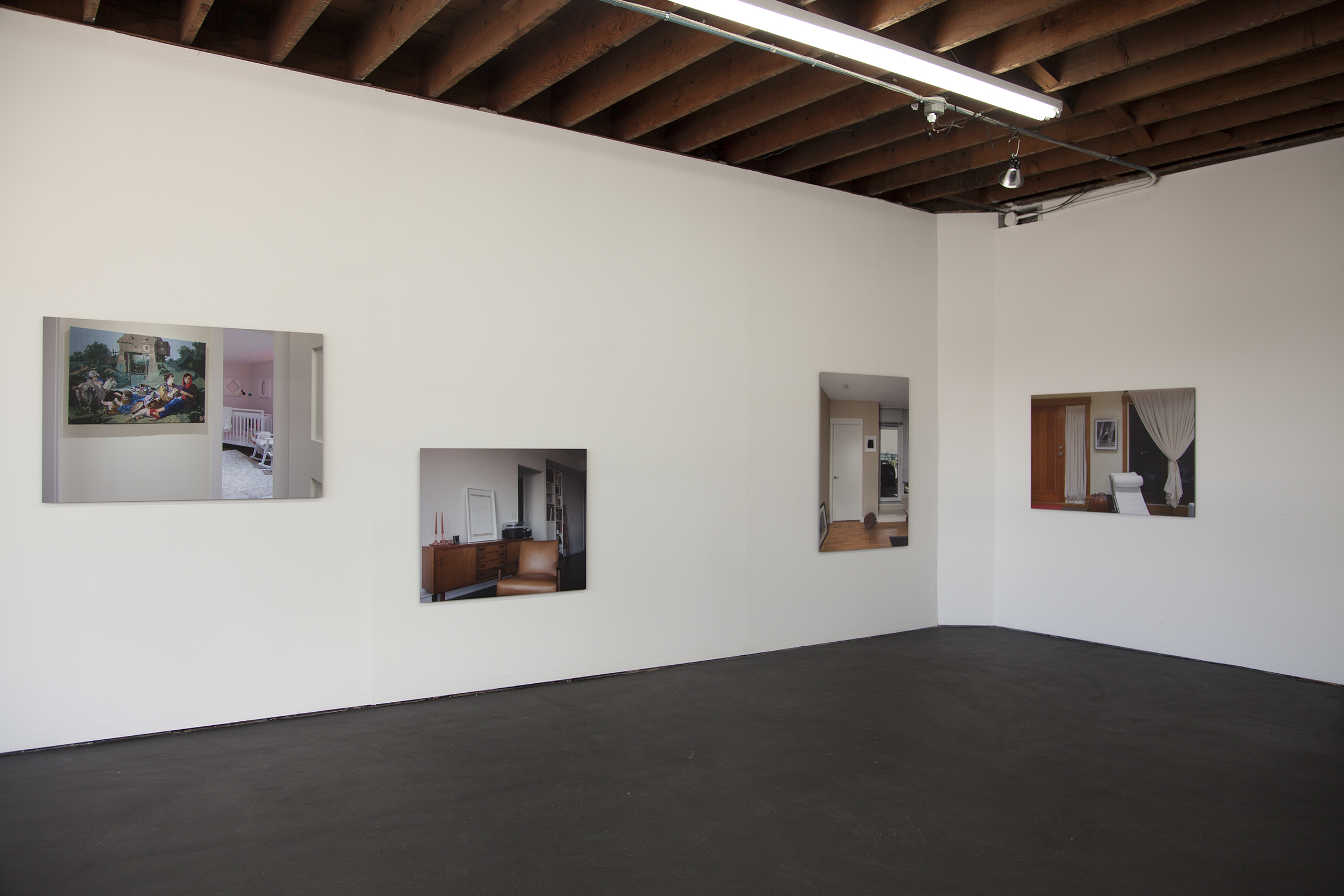 The Exchange Project (Installation view at INCA, Seattle)